Bio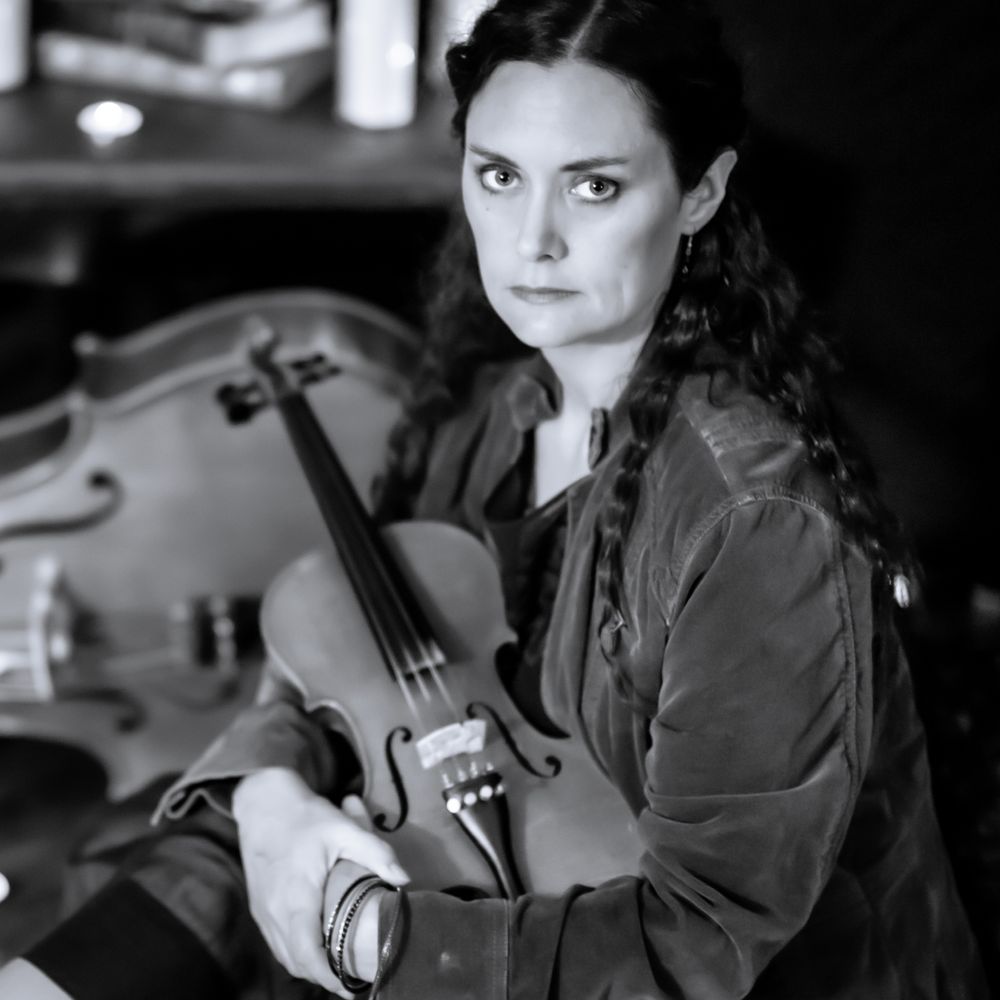 Instrumentalist and songwriter from Springfield, MO
A One-Woman Orchestra
A fan once lovingly stated that Molly brings the orchestra to the live rock show, and it's a descriptor that has stuck over the years.  As a longtime fiddle player for the Ozark Mountain Daredevils who morphed into a powerhouse experimental songwriter, Molly Healey began her solo career in 2015 after buying a simple looping pedal. She immediately found a passion for blending her strings and voice together into atmospheric and experimental orchestral folk songs, and her first compositions were featured on her debut solo album, Nightbirds.  She has since recorded 3 more albums, each growing in intensity and instrumentation, and the most recent of which, Lotus, is being released November 19th, 2022.  She has grown from the stripped-down looping solo set, to a roster of original music and choice covers that she often performs with a full electric band.  She plays a dazzling variety of instruments: cello, violin, guitar, and piano, all while experimenting with various other sounds looping in Ableton Live.  
The 2022 release of Lotus is by far the most ambitious of her efforts.  Influenced by artists such as Radiohead, Andrew Bird, and more experimental cello-driven acts like Zoe Keating and Rasputina, all tracks are heavily laden with her lush string arrangements, unconventional use of the orchestral instruments, and infectious beats.   The album features a choir and a full orchestra in parts, and even her daughter joins in on electric guitar for a track.  She's currently planning shows in support of the new album as she anticipates its release.
She has opened for Victor Wooten, Yonder Mountain String Band, and has played sets at Burning Man, Roots N Blues Festival in Columbia, and for the Missouri Contemporary Ballet.  Her band members are Zach Harrison on electric guitar, Kyle Day on bass, and Danny Carroll on drums. 
She continues to play violin for The Ozark Mountain Daredevils, The Lacewings, and The Kay Brothers.  She frequently does session work for various bands across the state.
Molly is also the co-organizer of Earth Day: The Festival, an annual music festival that raises funds for local environmental organizations.