It's always a good feeling when the product you are about to put on sale arrives at your doorstep.  You knew it was on the way, you did your due diligence, but there's always the chance that evil pirates who are out to get ONLY YOU will somehow intercept the package and sell them black market for $100 apiece.  Because that's possible, right? Right.  Anyway, they're in!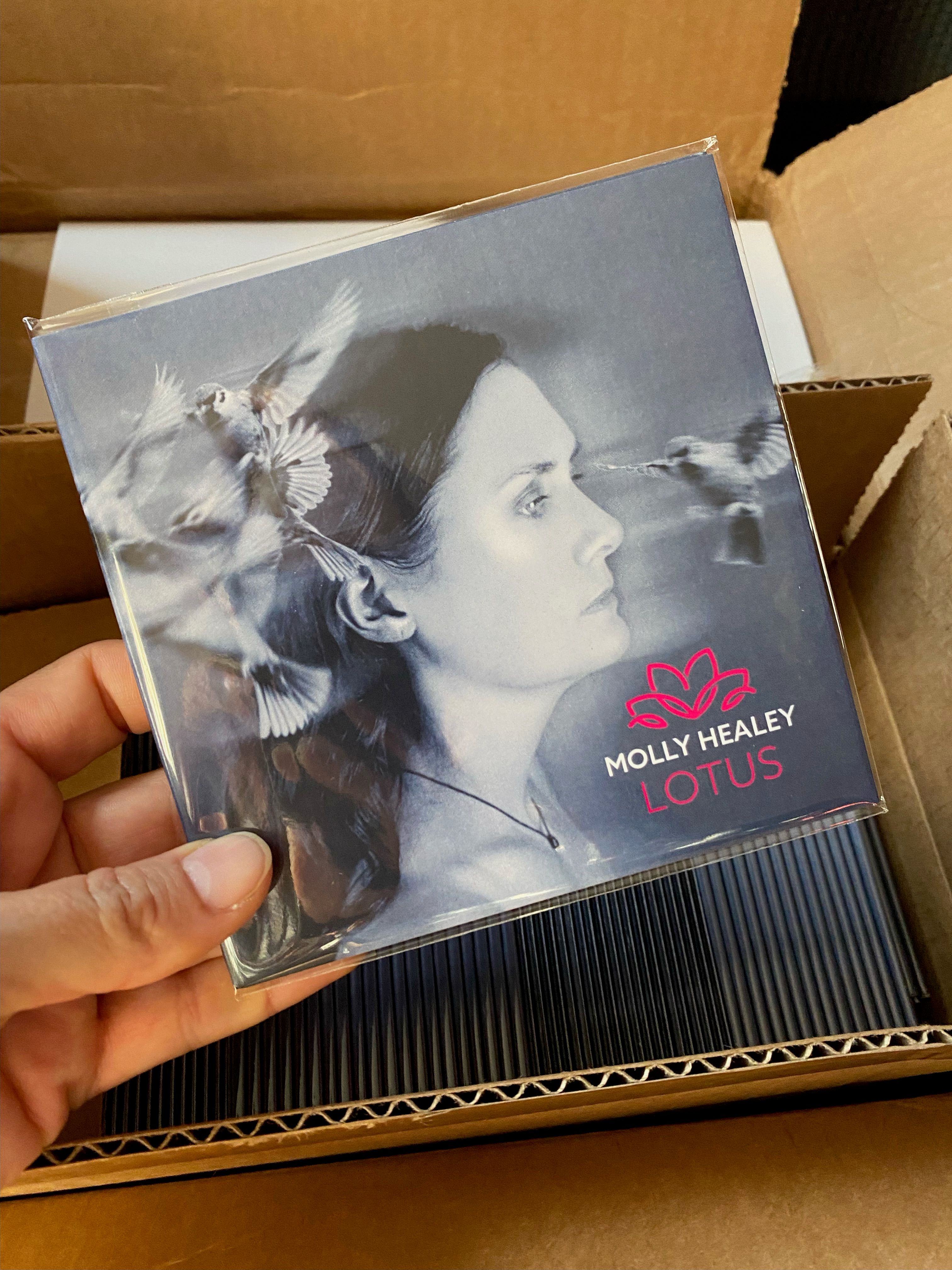 Which begs the question...is there ANY future for CDs? I know that some of us like to have something physical in hand, with a cover, liner notes, etc...but it seems there are less and less of those folks these days, and the ones that DO want something physical, are actually going back to vinyl.  I actually remember back when I was really young and CDs first came out, everyone thought, "Wow! What an amazing, crystal-clear sound!  Why would we ever go back to cassettes or vinyl?" Isn't it interesting how now the CD has now become the punching bag because everyone wishes we could go back to the warmer sound? Poor, poor CD towers, collecting dust in storage sheds everywhere. 
Regardless...I did get some for those who still like the product, plenty, in fact, and...they're here in time! 😅
Also, maple-glazed doughnuts are THE BEST. Followed up very closely by the frosting filled ones with chocolate glaze.  NOT the pudding filled.  FROSTING filled. I haven't had one for probably 10 years, and I feel it's high time.  
And why DO we always feel like the time change is the first one we've ever gone through? You'd think we'd be better at expecting it and handling it than we are, haha.  I hate the impending darkness that feels like it's already on the way at 3pm, and I'm already excited for spring.
Hope everyone is having a great week, and I hope to see you next week at the release! 11.19.22 at The Cellar. Don't forget to pre-save on Spotify at the link on the top right, and that I have a VERY limited vinyl run that is available for pre-sale right now in the store! 
Cheers! 🎻Zzxsdz (that was from the cat who apparently had something to say)
Molly